TRANSFORM THE WAY YOU DO BUSINESS
With Your secure digital signatures with us
Best Digital Signature Provider in Kasganj
Established in the year of 2017, M/s Shobhit Associates is the leading Wholesale Trader of USB Smart Token and Digital Signature Certificate Service in Kasganj. We are in digital Signature market from last 10 years and well versed with the technology and Market. We are the Best Supplier of Epass Token in Bulk & Class 3 USB Token in Bulk. We committed to delivering digital signature with the highest standards in the industry through an ethical operation, a diverse an inclusive global work force, and continuous focus on our customers, partners and employee. Mr. Gopal Goyal (Owner), is the mentor of our company, whose experience and knowledge have enabled us to cater to the demands of customers. His leadership qualities have enabled us to attain the goals of our organization That's All about us.
People are our biggest assets. This includes the customers we serve, our colleagues and the suppliers we partner with. Our organization is about scale and quality. We take great care to deliver the best to our customers by understanding their needs. We are giving you the Best Digital Signature Certificate Services in Kasganj. you can Buy Epass Token in Bulk Quantity Online. DSC Online Registration in  kasganj.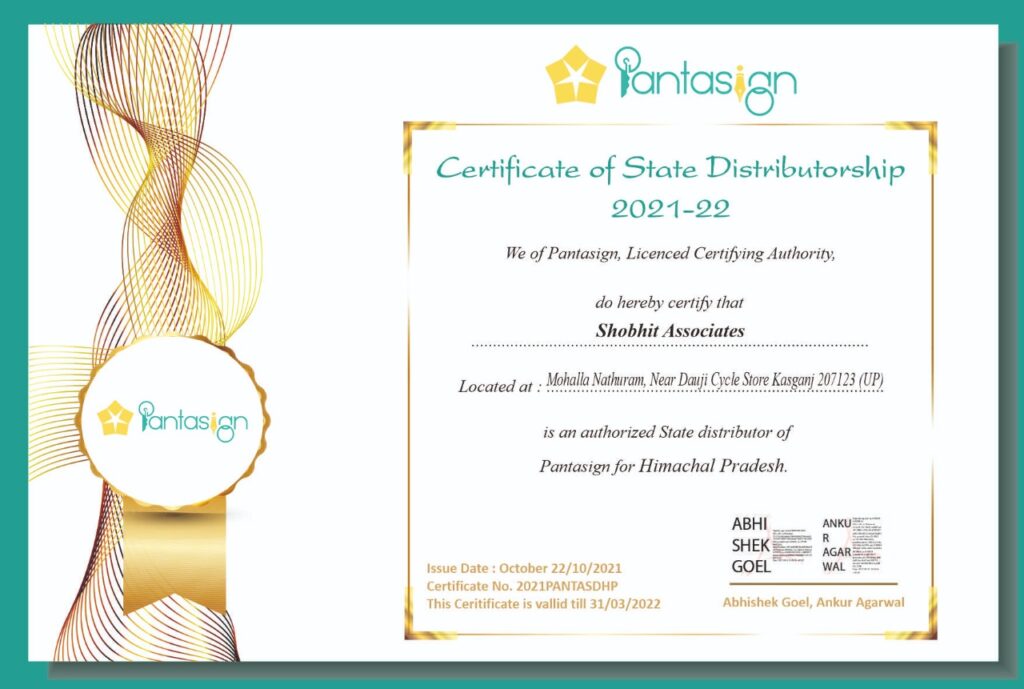 We are Distributors of Pantasign for appointing premium, super and aligned partners in India to issue Digital Signature Certificates under the IT Act, 2000.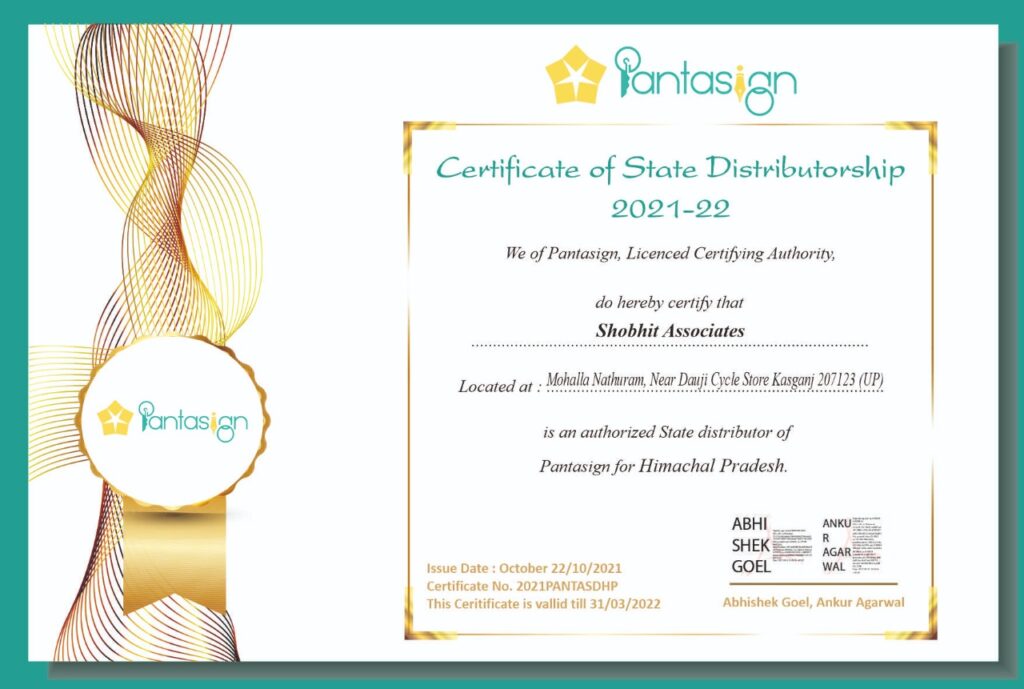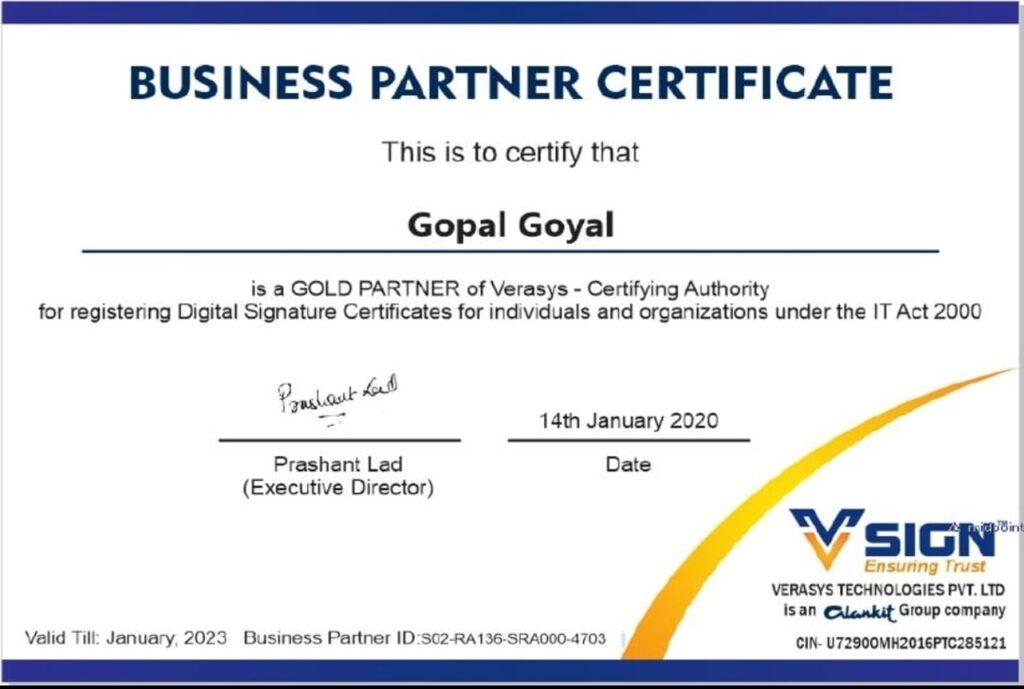 We are also V sign super Partner to appoint partners in india.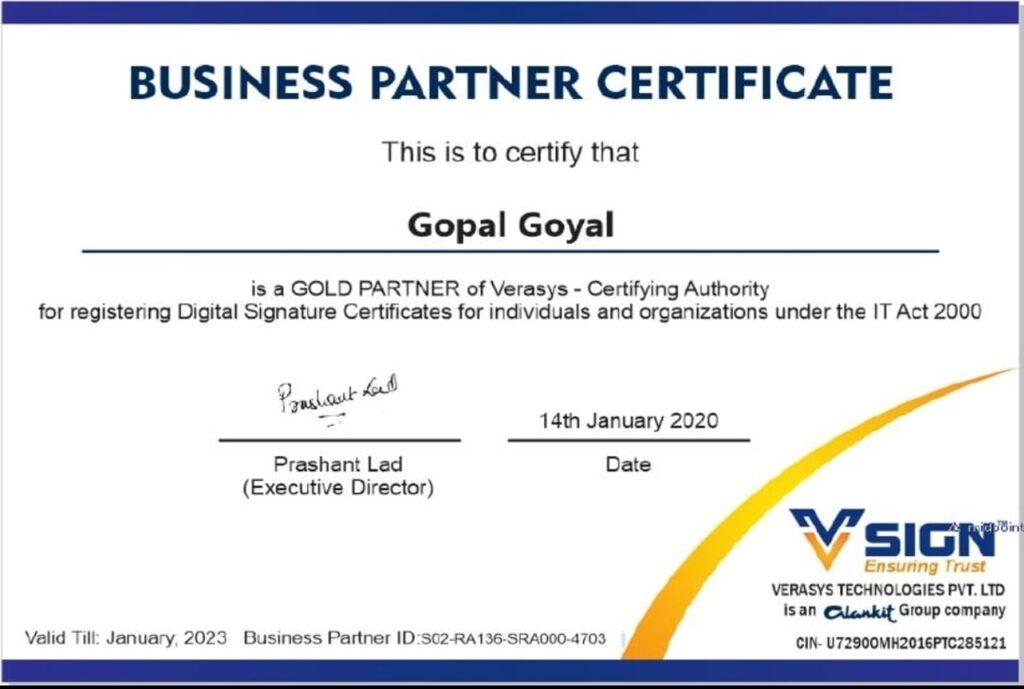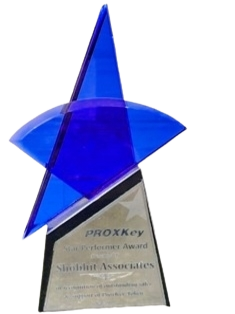 SHOBHIT ASSOCIATES honered by Pantasign CA
SHOBHIT ASSOCIATES honored by Proxy Key as Star performer award
We are Dealing in All Licensed Certify Authority.
➤  E-MUDHRA
➤  SIFY SAFESCRYPT
➤  VSIGN
➤  PANTASIGN
➤  CAPRICORN